Buying and Selling Gold
Gold Buying Guide
Do you have jewelry that you no longer wear? Get a gold price quote at Dickinson Jewelers! The price of gold is changing every minute, which constantly affects the retail cost of fine jewelry.
Prior to 2004, gold had been just under $400 per ounce, but as of 2010, the price of gold had risen to well over $1,000 per ounce. This large increase in the value of gold started a big trend among jewelry stores in buying unworn jewelry from their customers. Bring your unworn jewelry into Dickinson Jewelers, and we can give you a detailed quote based on today's gold market. Estimates are free and can usually be done while you wait. Have you had your eye on something in one of our stores? Ask us about special trade-in pricing! Gems can also be redesigned into new jewelry and the old gold used as part of the payment. See any of our trained Sales Associates for your free estimate.

The chart below reflects the live price of gold per ounce at this very minute.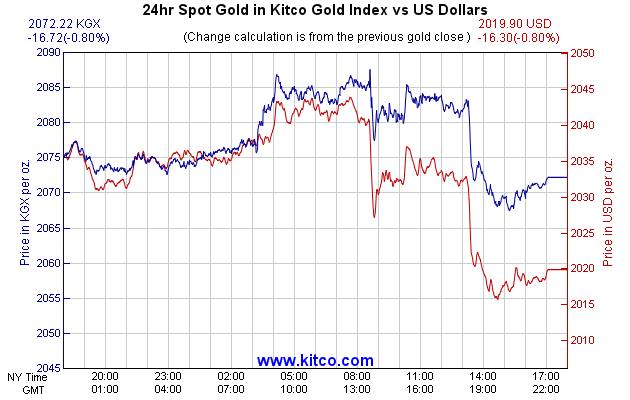 Source:www.kitco.com